As a continuation of Episode 1, Arceus continues to look for Floral's house to no avail. While he wanders around what appears to be Fields of Openness, while checking every few bodies of water. While mocking Flora's actions at 3:20, he references her first video while getting wool for a bed. After wondering where the mysterious Tree Sheep is in Floral Jungle he finds the Peculiar Cave, and explains a bit of his likes and other things about himself.
He then eventually wanders into Minerva Mountains after stummbling onto a nerby river. He also references the mysterious Secret Project after discovering the amazing and physics defying mountains.
He also closes off the video by wandering through a nearby forest and river while avoiding monsters and talking about Floralpikmin99's videos. He also expands the video even more by complaining about Flora's mysterious coordinations while being attacked by a skeleton.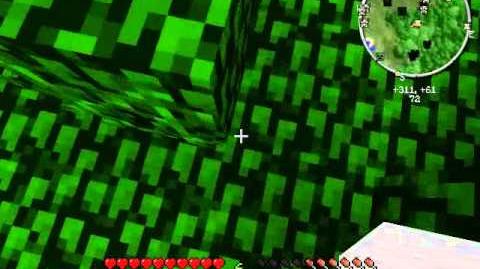 Season 1
Floralpikmin99
Episode 1, Episode 2, Episode 3, Episode 4, Episode 5, Episode 6, Episode 7, Episode 8, Episode 9, Episode 10, Episode 11, Episode 12, Episode 13, Episode 14, Episode 15, Episode 16, Episode 17, Episode 18, Episode 19, Episode 20, Episode 21, Episode 22, Episode 23, Episode 24, Episode 25
Episode 1, Episode 2, Episode 3, Episode 4, Episode 5, Episode 6, Episode 7, Episode 8, Episode 9, Episode 10, Episode 11, Episode 12, Episode 13, Episode 14, Episode 15, Episode 16, Episode 17, Episode 18, Episode 19, Episode 20, Episode 21, Episode 22, Episode 23, Episode 24, Episode 25, Episode 26